the quality or state of being physically and mentally strong.

done by people acting as a group.
Monday – Thursday 6am – 10pm    Friday 6am – 8pm
Saturday 7am – 7pm    Sunday 8am – 4pm
Monday – Thursday 6am – 10pm
Friday 6am – 8pm
Saturday 7am – 7pm
Sunday 8am – 4pm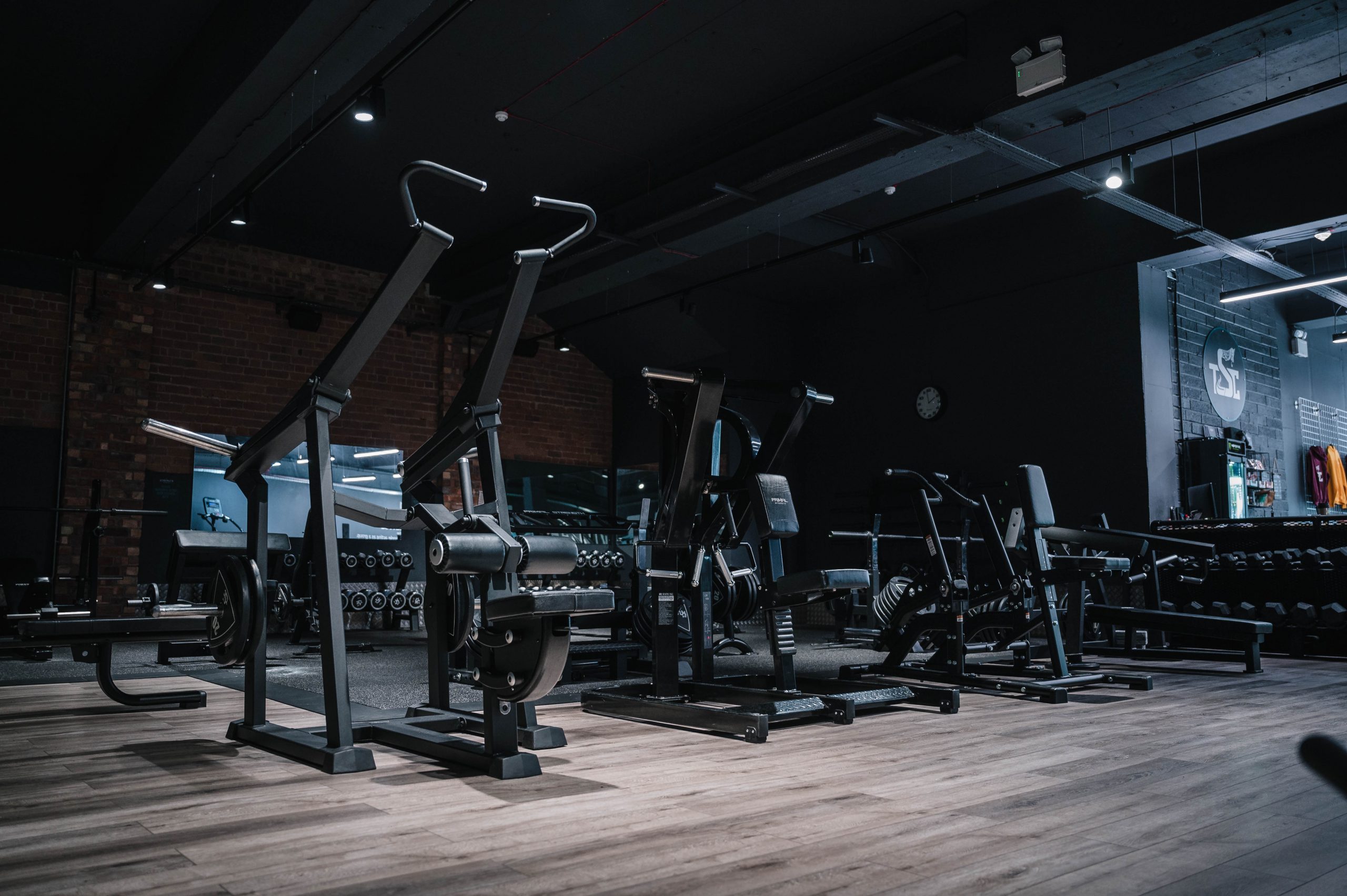 STATE OF THE ART EQUIPMENT
State of the art, unique to the area equipment from Primal Strength. Quality matters to us, and no matter your goal or training level, we have the kit for you.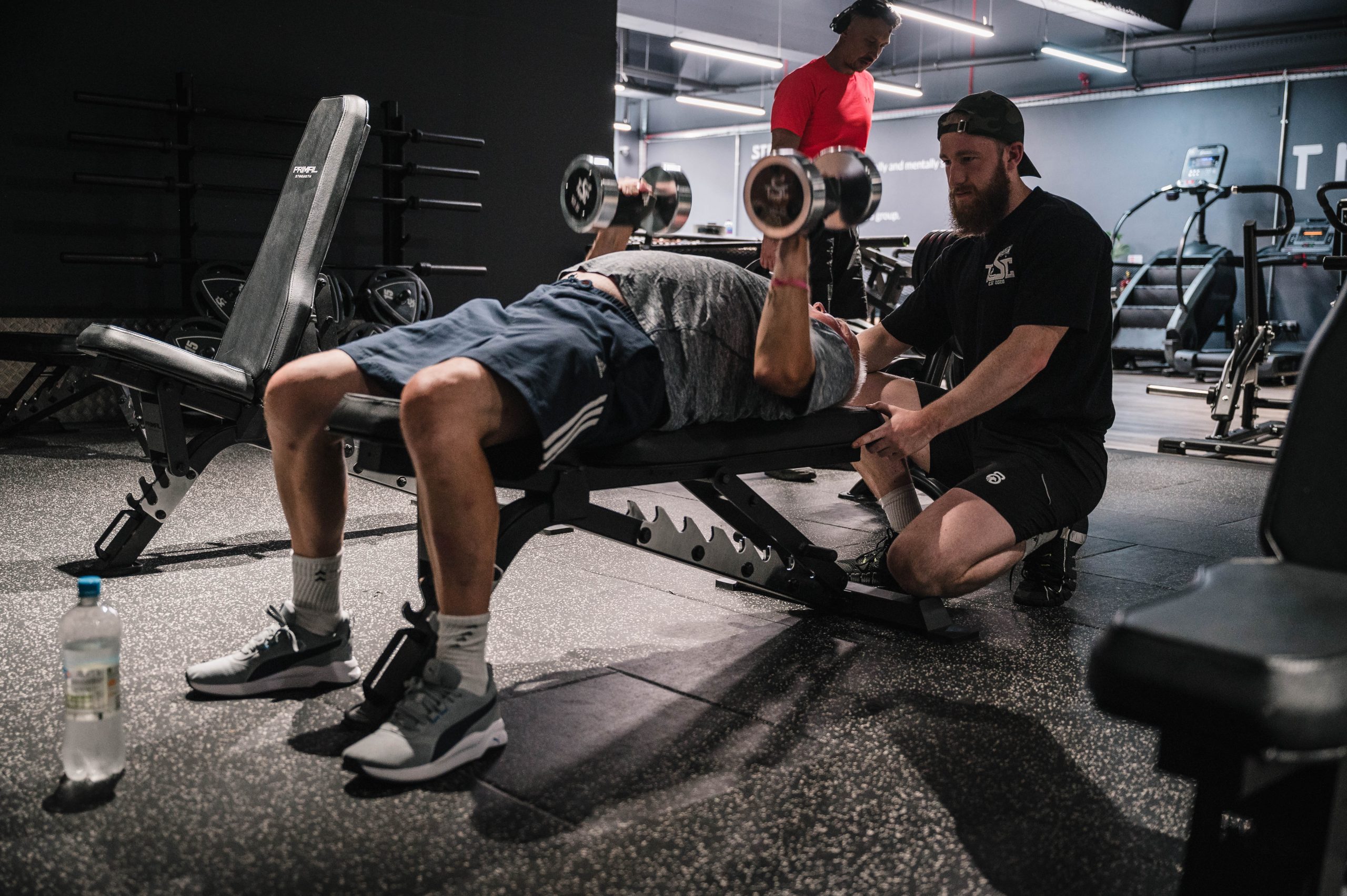 EXPERIENCED TRAINERS
In house personal trainers with thousands of hours coaching experience, to suit every want and need from 1:1 Personal Training to group training  classes.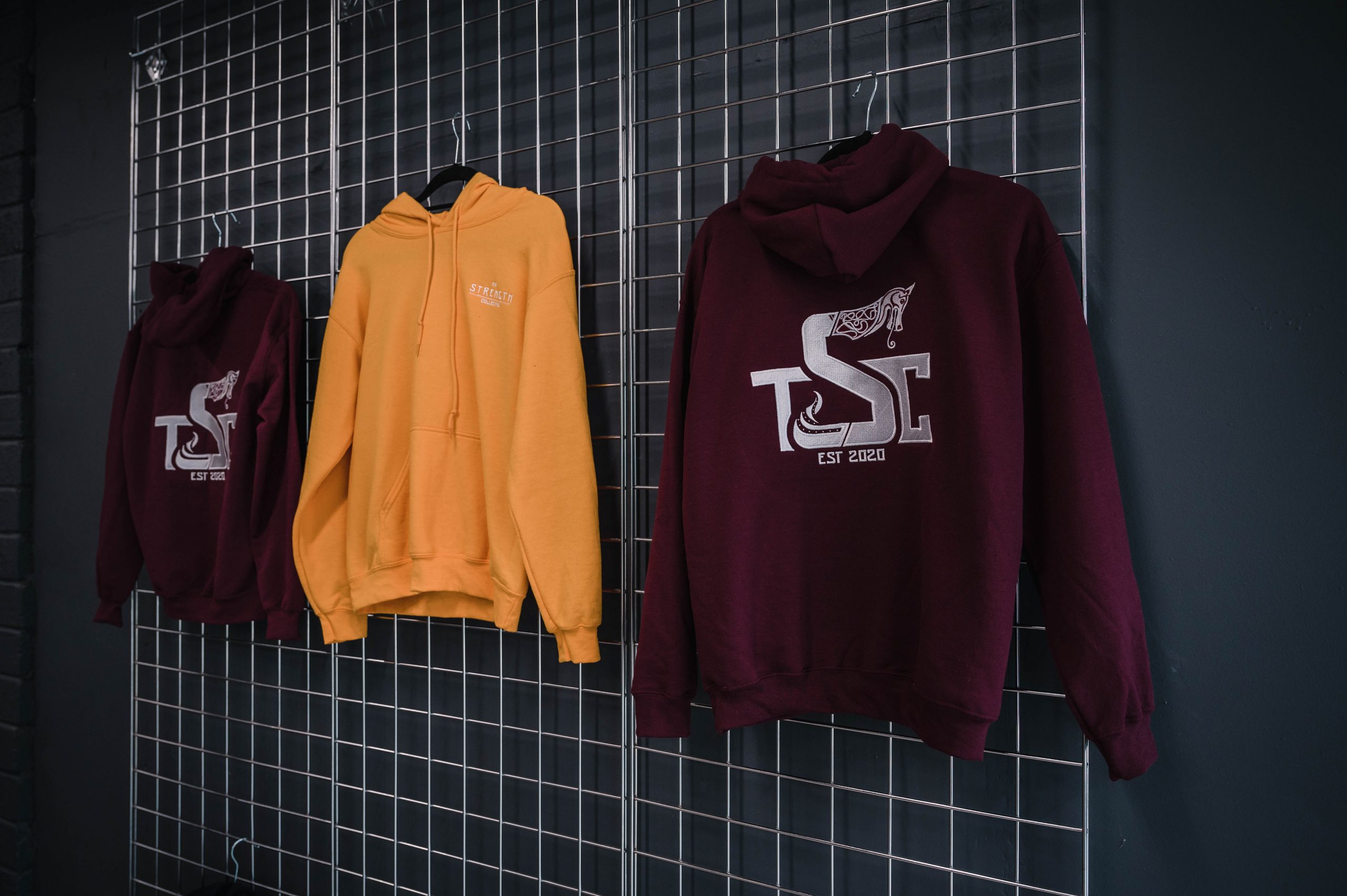 COMMUNITY & CULTURE
Community is everything to us, drop in for a coffee, for a chat or to do some work before training in our seating area or our in house supplements shop.
I've been having PT sessions at TSC with Dana for about a month now & I absolutely love them although I do have a love/hate relationship with that air bike!!! I started with Dana to help me build strength around various ongoing injuries & she's been absolutely brilliant at adapting sessions for me. I find going to a new gym a bit overwhelming but everyone at TSC has been really kind and welcoming. The equipment & facilities are brilliant. Give it a go if you're looking for a new place to workout.
Amazing gym and a great team behind it. Dana and Jamie train my husband and I and have really helped us both progress and push ourselves more than we ever could on our own. They both adapt our training programmes to our individual needs rather than just recycling old content. Dana has really helped me gain confidence in the gym and is an incredible coach (plus she has great chat 😂). Would highly recommend this gym to anyone!
sophie thickett
2022-06-14
I am so sad to be leaving this gym after 9 months there. Not enough time if I'm honest, the owners and staff are so lovely and super friendly, always made me feel welcome! The equipment is brand spankin new which was an absolute treat, gutted to have to go to a pure gym or whatever now. The music and lighting were spot on, and the dogs! Such a great gym!
A really impressive gym with some of the best kit around. The owners and gym manager are all really approachable and friendly, and there's a great atmosphere to the gym. I'm not normally a regular gym go-er however I feel very comfortable there and enjoy going. The shower/changing facilities are also a brilliant addition!
Great facilities, small but homely. Everything is polished and new. Great gym.
Best gym in the area hands down. Top quality equipment, great vibes, friendly & encouraging staff. A real mix of people training everything from Strongman, Bodybuilding, CrossFit, Powerlifting to general training. A truly great training environment!
Great gym, good vibe, good quality equipment and awesome owners/staff
Absolutely incredibly well set up and polished gym in the centre of Altrincham. Geared towards strength and power sports (no female Olympic bar yet - however I'm assured it's on its way!) but also easily enough kit for general fitness/bodybuilding. The staff and owners are incredibly friendly and the atmosphere is relaxed and welcoming. Everyone of the trainers is switched on and knows their stuff. The whole place really has a great community vibe. Easily the best gym in the area. I wouldn't train anywhere else!
BE PART OF THE COLLECTIVE
The Strength Collective started as people, bonded together by values, and a common mission. Now we're looking to turn those values, and that mission, into something physical, through which we can have a massive positive impact on the people we work with, and the community we work within, all whilst building a special, and unique business that we aim to make our lives, and the people in it, our family.
Our mission, is to help people discover their own potential, and build a healthier life in every aspect. We aim to provide the same outstanding level of service, to every member from the athlete, to the first time gym goer, and everyone inbetween.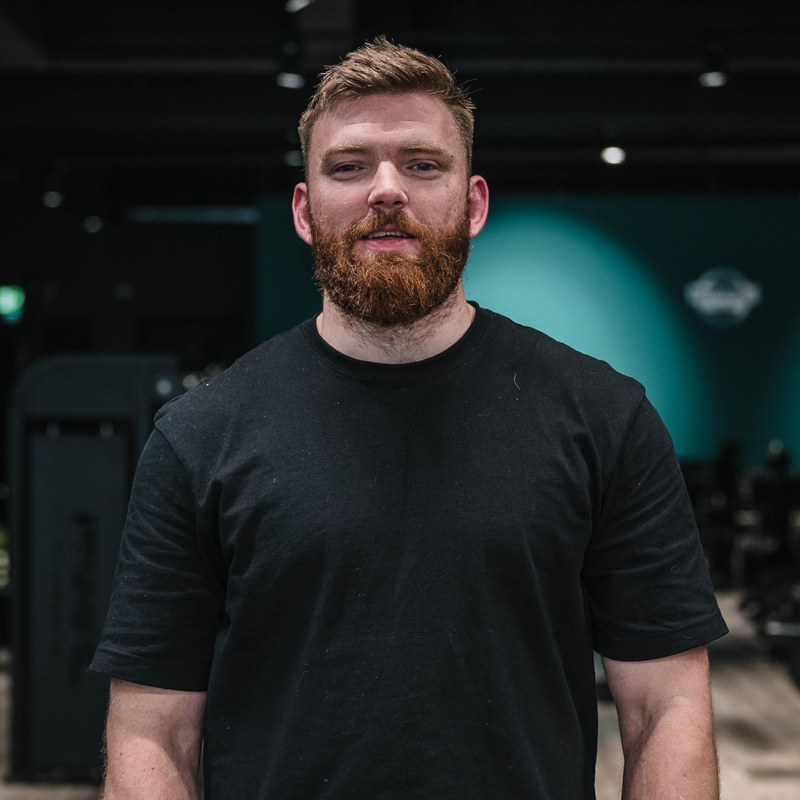 Level 3 Personal Training
Level 2 Strength and Conditioning
Level 4 RFU Strength & Conditioning Coach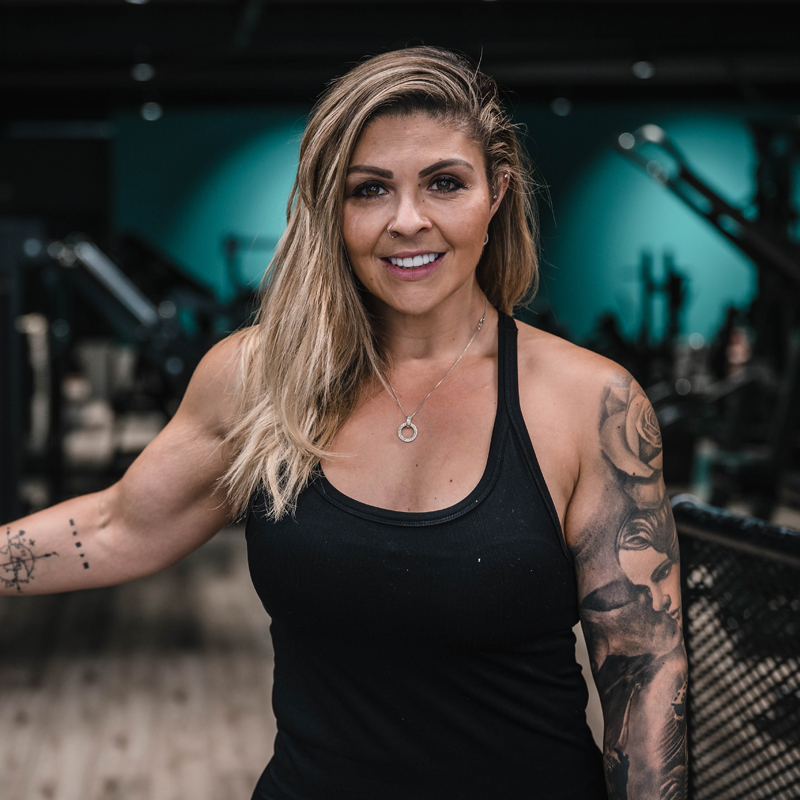 Level 3 Personal Training
Level 3 Award in Nutrition for Sport and Exercise Performance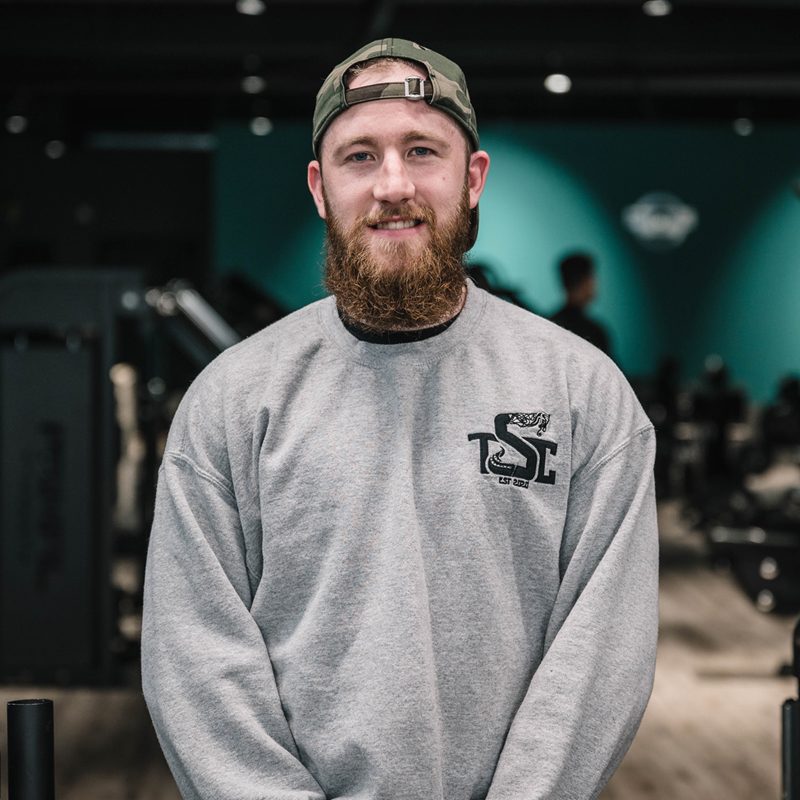 Level 2 Fitness Instructing
Level 3 Personal Training
Level 4 RFU Strength & Conditioning Coach